Member ID

#2176
Messages

160
Reactions

126
Points

27
City

Haskell
State

NJ
Country

United States
Vehicle

2016 Challenger Hellcat
I just mounted new tires on the rear wheels of my Hellcat after bringing the car out of storage and then decided it's time for a change.
I am selling two 20x10.5, (25mm offset) Brass Monkey replica wheels. With Nitto 555r 305/35R20 tires mounted and balanced.
I used these wheels on my narrow body Hellcat For the last 3 years with Nitto 555r and the car is a ton of fun to drive. The traction is night and day when compared to OEM pirelli tires.
The Nitto 555r drag radials that are already mounted are practically new. The tires have around 10 miles on them since they were mounted 3 weeks ago.
Wheels are off my car, sitting in the basement ready to be shipped.
There is only one small blemish on one of the wheels (see picture). Other than that they are in tip top shape. Car has never been driven in the rain and it's stored during the winter.
The tires were manufactured in 2017 (see date codes in the pictures) but they were kept in my climate controlled basement until three weeks ago when I mounted them and drove to the gym.
As I mentioned, only about 10 miles on the tires. You can still see the chalk lines on the thread portion of the tires.
This setup will work on ANY current generation challenger. There will be NO RUBBING on the inner wheel well, no need to do any modifications to the wheel well.
I have zero signs of rubbing after 3 years of driving with this setup, approximately 6,000 miles.
Looking for $1000 for wheels and tires plus shipping.
PayPal or cash if you're local.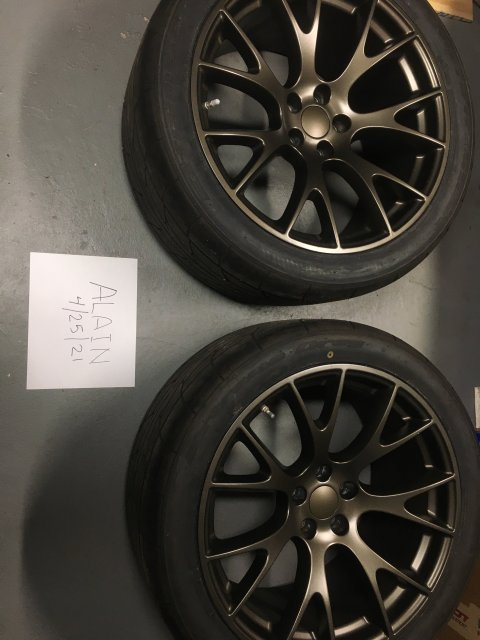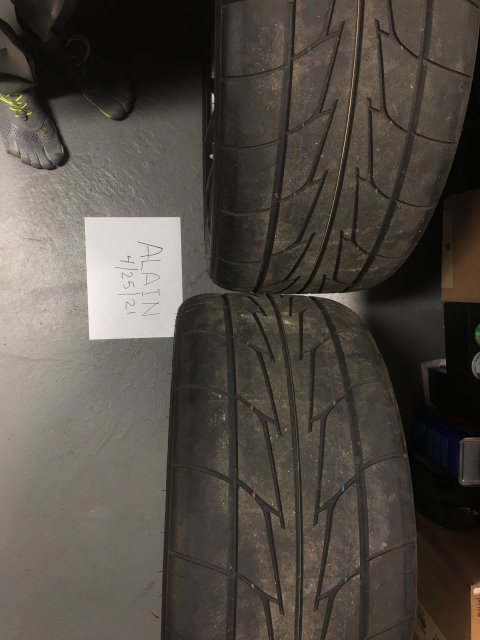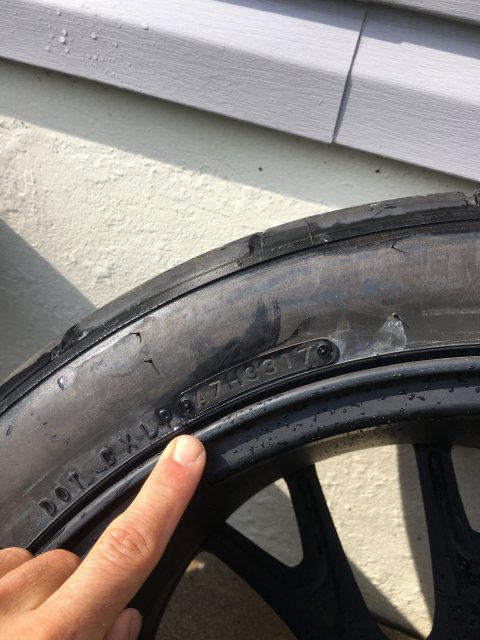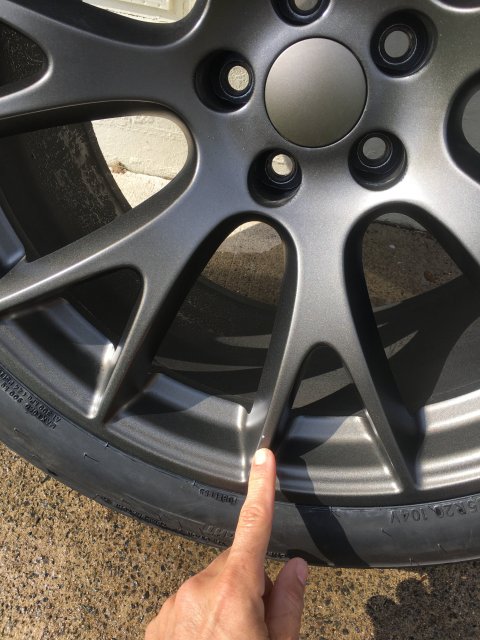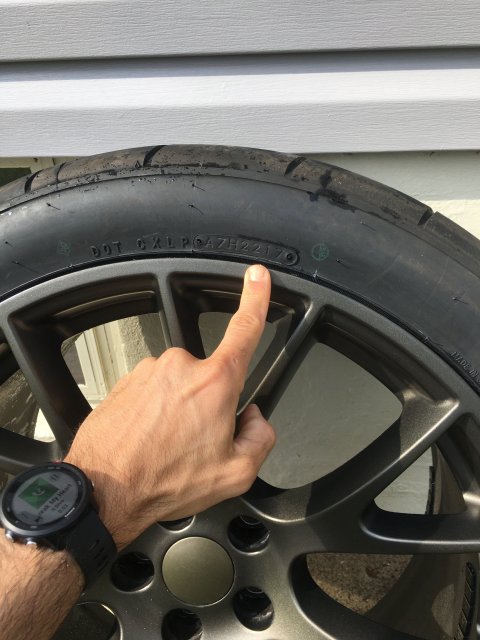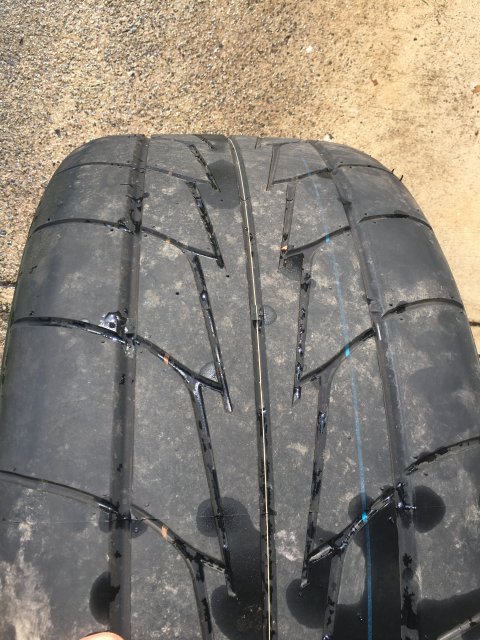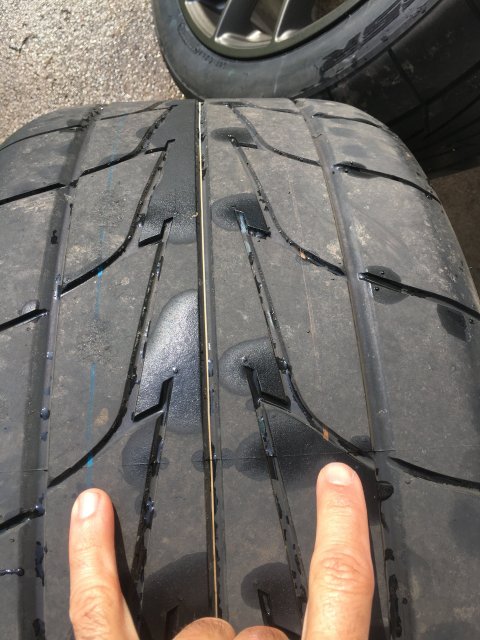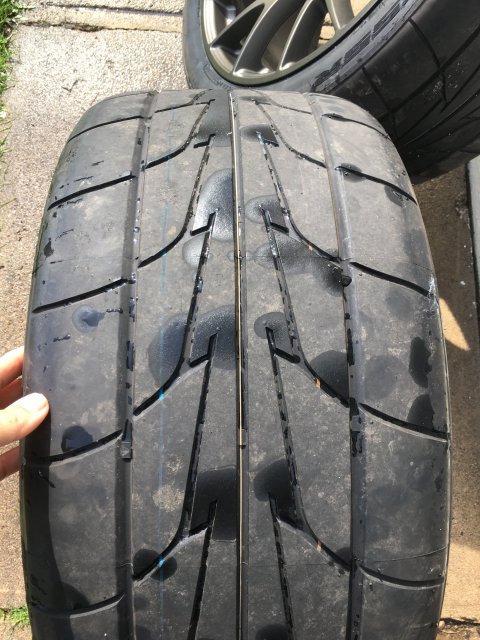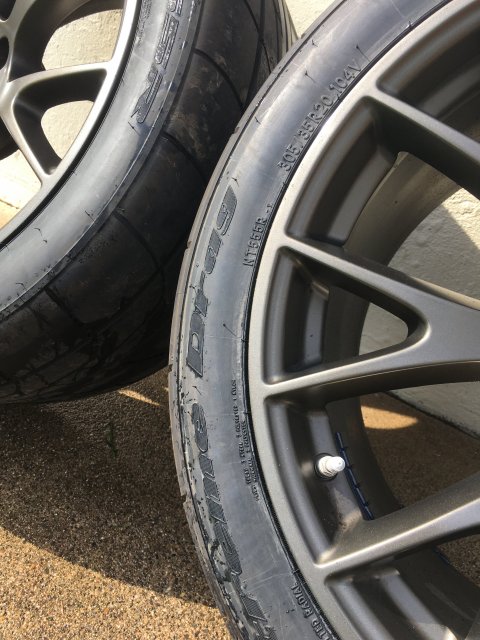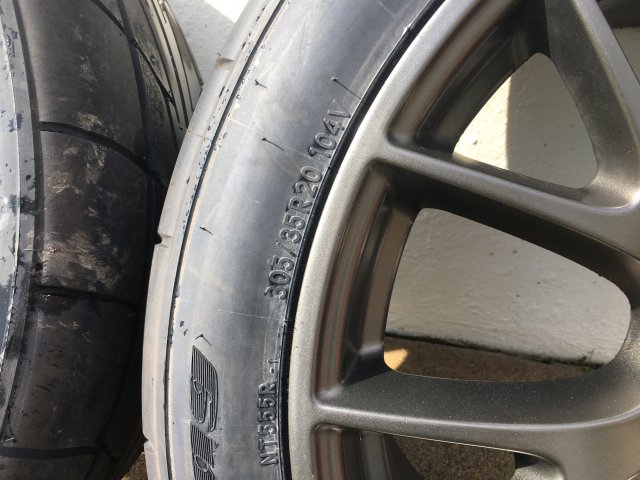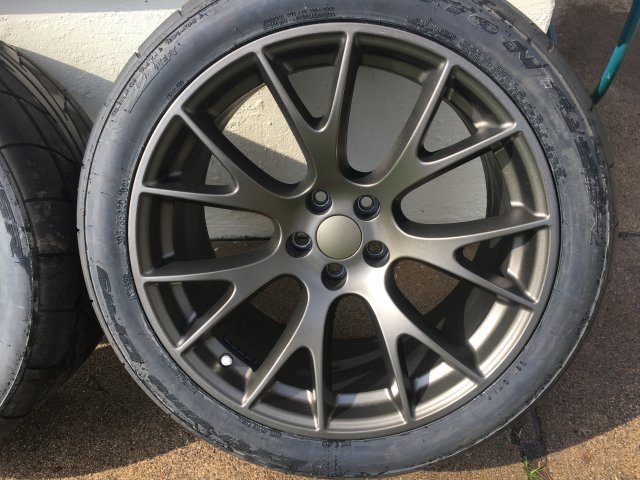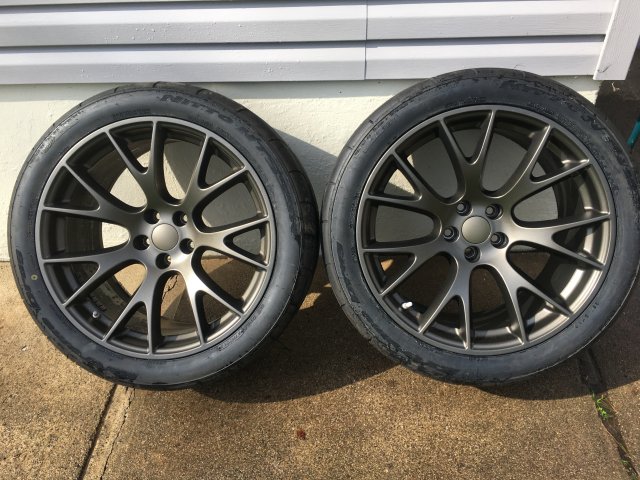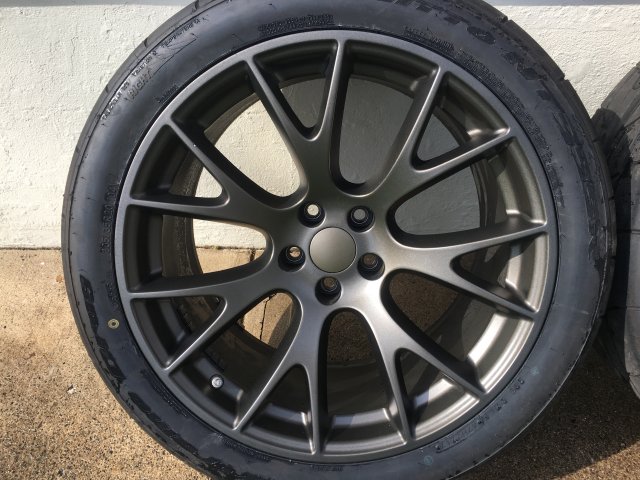 1