2000 Posts Club
Founding Member
Donating Member
11 Second Best E/T
HFCOTM
Member ID

#1214
Messages

2,033
Reactions

4,779
Points

302
City

Ocean Springs
State

MS
Country

United States
Vehicle

2015 Challenger Hellcat M6
Put in my 4" aluminum DSS. Install went great, had a buddy help and plenty of room for the Barton. Had it up to 95 so far with no noise or vibration.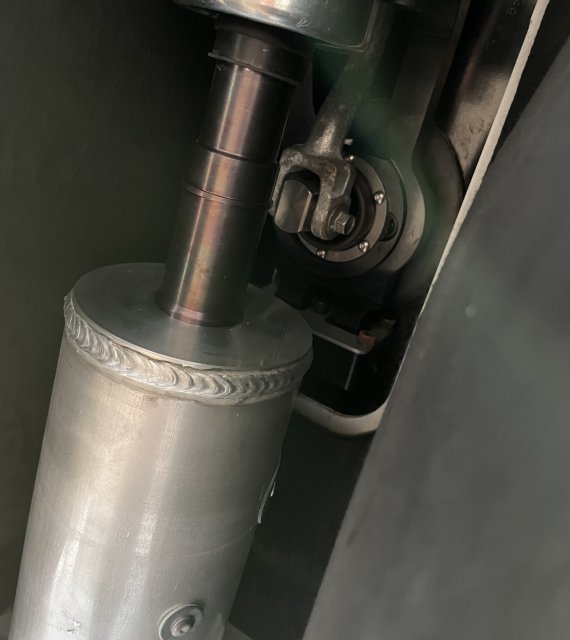 Now came the aggravating part. The website for the track I want to go says you need a ds safety loop for cars running slicks or street slicks. So I put on this g force one for a manual and it does not fit. It rubs the Barton even with adjustment.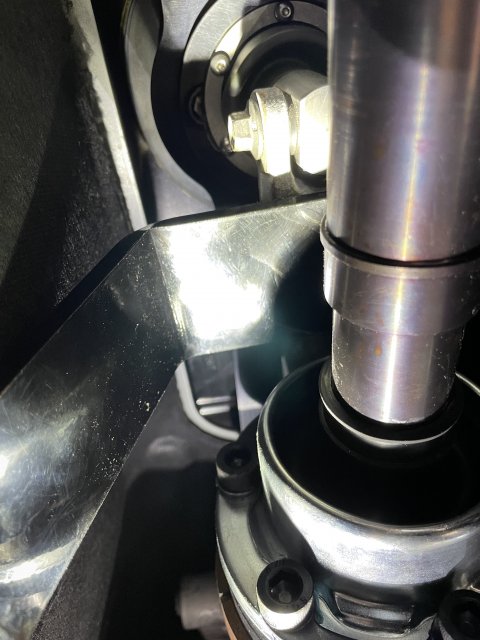 The only way I could get it to fit was with 10mm ss spacer I cut that angled it down and away from the Barton and ds. After everything, I wasn't happy and just took the loop off all together.
I don't hear many talking about these things and wondering if others are using them? Are they really required? Honestly I really don't want to put this on my car. If I have to, I could take it to a machine shop or have them make one from scratch that actually fits.
2

1